Passionately delivering an industry best PCO service
At Think Business Events, we're passionate about delivering a PCO service that is flexible, innovative and customer centric.
Led by our two highly accomplished company directors, our fully trained event management team and proven processes will deliver a partnership that'll successfully fulfil your conference objectives.
The Triad of Conference Management Success
We believe for an event to be successful and deliver a return on investment for its hosts, it requires the combination of three factors in equal measure – process, engagement and outcomes.
The three essential ingredients to delivering a successful conference
Committed Partnerships
As a partner to your conference, we know the role we play and the service we deliver is crucial to you achieving your established outcomes.
This is also true of the suppliers we recommend and work with to deliver your conference.
We have worked hard to cultivate around us a network of proven industry suppliers who that we implicitly trust to deliver conference services to the highest standards.
However, as we have no commercial interests in these suppliers, we have the flexibility to move on to other suppliers to fit changing demands and adapt to leading edge technologies.
Committee Partnerships
Guiding committees through end-to-end management
We enjoy working as a team with committed, focused committees building strong and productive partnerships that focus on achieving positive outcomes.
With our experience and knowledge, our role is to provide direction and guidance encouraging the flow of ideas and the development of an event that reflects your culture and values.
Most importantly, you will receive personal attention from the senior people in our company, with progress reviewed regularly in accordance with your objectives.
Committee Partnership Services:
Dedicated Conference Manager: A dedicated conference manager is appointed to your conference to manage the end-to-end conference partnership
Supporting Conference Team: The conference manager is fully supported by a dedicated team of full trained event and administration professionals
Conference Specialists: Specialists within the fields of program & speaker management, delegate services, sponsorship & exhibition and social events and marketing will be allocated to your conference
Administration Management: The full administration of all aspects of your conference by a highly experienced team operating out of offices in both Melbourne and Sydney
Strategic Planning
Formulation of objectives, guidelines & outcomes
Organising a successful conference begins with building a strong foundation that will minimise the impact of any unforeseen issues or challenges.
Our job is to help you identify specific objectives, guidelines and outcomes so we can formulate an ongoing plan that determines positive conference outcomes.
Strategic Planning Services:
Conference Objectives: The identification and monitoring of objectives focusing on aspects such as financials, attendance numbers, satisfaction levels and growth/loyalty
Critical Path Planning: The scheduling of a critical path an instrumental tool to delivering conference requirements to deadline and the realisation of objectives
Conference Budget: The creation of a conference budget to guide committee decision making and achieve set financial targets
Online Reports: Access to real time data reports on conference details such as registration numbers, workshop bookings and financials for continued strategic planning
Delegate Surveys: Gain an invaluable insight into the motivations, requirements and opinions of your delegates to guide decision making and implement conference improvements
Final Reporting & Recommendations: The provision of a full conference report including strategic key recommendations for future event growth
Financial Management
Transparent budgetary & fiscal planning
Financially our key objective is to meet – and exceed – your financial expectations for your event.
With realistic targets set early in strategic planning, we will establish a practical and flexible budget monitoring ongoing income expectations and skilfully negotiating supplier costs.
With a policy of complete financial transparency, all direct costs from suppliers will be passed onto the conference eliminating the "padding" of costs borne by you.
Fiscal Management:
Qualified Account Services: We employ the services of qualified and certified accountants to review our systems to ensure a high standard of financial and accountancy management and reporting
GST Obligations: We have the experienced to ensure all conferences are in compliance with Australian tax regulations
Financial Reporting & Audits: Ongoing financial reporting and budgetary audits to achieve set financial targets
Budgetary Management:
Budget Development: The development of realistic budgets that detail all expenditure and income expectations, have the flexibility to meet any unexpected expenses or price hikes and achieve set financial objectives
Budget Reporting: The continual monitoring of income and expenditure actuals providing real-time budget reports
Cash Flow: Cash flow analysis that takes into consideration financial milestones of both expected expenditure and income streams
Money Management:
Payment Collection: The collection and management of securely processing payments both offsite and onsite
Supplier Negotiations: Astute negotiations with suppliers to obtain competitive pricing for services and goods with quality results
Debtor Collections: The implementation of procedures for the collection of outstanding registration and exhibition income to eliminate outstanding amounts at the conclusion of the conference.

Delegate Services
Secure registration & accommodation booking service
At Think Business Events, we understand the reputation of a conference is largely impacted by the whole delegate experience.
With delegates interacting with the conference long before day one, we ensure every delegate touchpoint is well considered and professionally managed.
Our Delegate Services team delivers a friendly, seamless and secure registration and accommodation booking service.
REGISTRATION
Efficiency of systems and procedures are paramount in ensuring delegates satisfaction and ability to register for events easily.
We focus on engaging easy to use systems, customer friendly staff and client directed policies to ensure that the experience of registration and administration is always a happy one!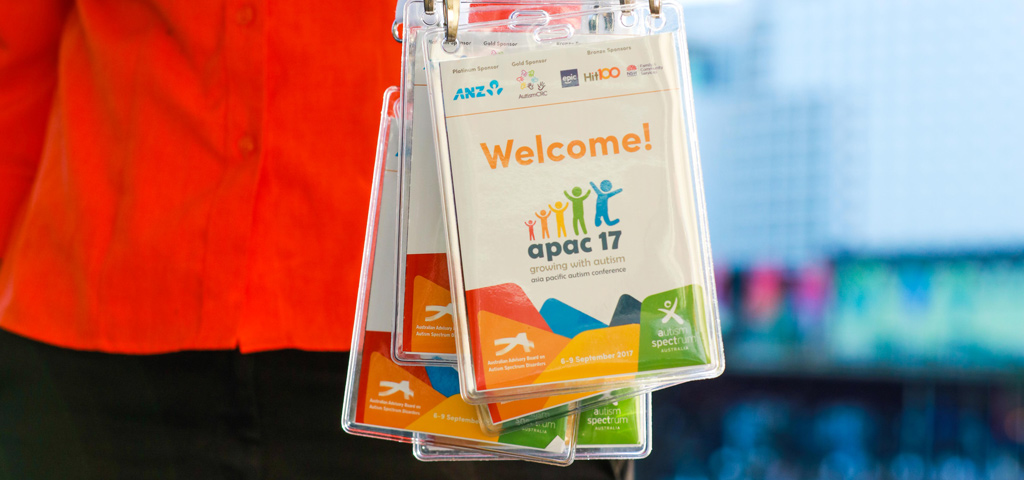 Registration Services:
Registration Specialist: A dedicated registration specialist will be allocated to your conference to professionally oversee the registration process
Registration Help Desk: The establishment of a registration help desk for friendly and professional management of delegates email and telephone enquiries pre and post conference
Secure Online Registration: An easy to use and online registration platform with secure payment gateways, automatic confirmation and in-depth reporting capabilities
Offline Registration: The establishment of alternative registration methods for delegates unable to book online
Registration Payments: The processing of registration payments via Visa, MasterCard, AMEX, Diners – cheques and direct deposits
Onsite Registration Desk: Onsite, our well trained registration team is the frontline for your delegates, presenting smiling welcoming faces and focusing on delivering friendly and helpful customer service
Security & Privacy: We take the security of personal information collected through registration seriously and implement strict security protocols
ACCOMMODATION
We ensure the positive delegate experience extends well beyond the conference venue by offering an efficient and knowledge accommodation booking service.
 With years of managing conferences around Australia and New Zealand, we can recommend and negotiate hotel rates that accommodate a variety of delegates' needs and budgets, are easily accessible to the conference venue and provide a comfortable and enjoyable stay.
Accommodation Services:
Accommodation Specialist: A dedicated accommodation specialist will be allocated to your conference to professionally oversee the accommodation booking process
Management & Sourcing: The sourcing of suitable hotel options to accommodate specific delegate numbers and needs
Accommodation Negotiations: Adept at negotiating contracts, we ensure optimum conditions including complimentary rooms and upgrades, as well as complimentary internet where possible.
Booking Service: A central booking service available via the online registration service providing a one stop booking shop for delegates
Sponsorship & Exhibition
Effective strategy, sales & management
An important source of income, we take exhibition and sponsorship seriously and understand these strategic relationships often need to extend beyond one individual conference.
Therefore we seek to create viable and attractive sponsorship opportunities that maximise upon investment and satisfaction to enable committees to forge strategic partnerships with key organisations.
Accordingly we collaborate to nurture these relationships and provide a valued added service to ensure its continued existence for future events.
Sponsorship & Exhibition Services:
Sponsorship & Exhibition Specialist: A dedicated sponsorship and exhibition specialist will be allocated to your conference to strategically deliver upon set sales targets
Strategy Creation: The creation of an innovative strategy that will match market expectations, offer value for money and maximises appeal to potential sponsors
Negotiations & Bookings: Full negotiation and booking process management from selling packages to full ongoing communications
Exhibition Design: We work with the venue and exhibition builders to put together a floor plan that maximises the space, provides good flow throughout the entire area and reduces dead spots by adding key interest sites
Exhibitor Liaison Service: We oversee a full liaison service with booked exhibitors including undertaking booth orders and custom design, delivery of entitlements, provision of exhibitor manuals and onsite bump in and bump out services
Program Development
Innovative program development
A quality program must comprise an engaging mix of highly sought after speakers, thought provoking presentations and significant networking opportunities.
Getting it right so that it appeals to a broad cross section of your membership base is a demanding and complex activity.
We will expertly guide you through the process offering solutions that will best suit your individual situation and that will ultimately maximise engagement, innovation and delegate satisfaction.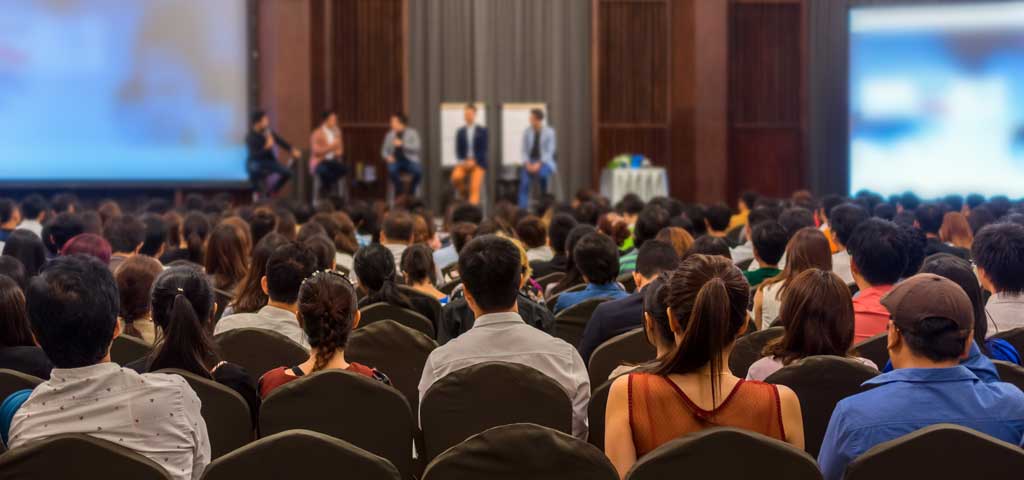 Program Development Services:
Program Coordinator: A dedicated program specialist will be allocated to assist and advise the program committee
Presentation Scheduling: Support in the creation of a dedicated conference program schedule that ensures optimal flow and interaction
Technology & Innovation: The research and recommendation of AV, smart phone applications and technology that will best suit your budget, program content and see a beneficial lift in event engagement and innovation
Translation & Interpretation: Advice on translation and simultaneous interpretation services for your conference to maximise delegate access across nationalities and abilities
Speaker Management
Innovative speaker logistics
Speakers are the centrepiece of a successful conference program.
As a company, we are fully adept at managing the process of both invited VIP speakers and the call for submission process.
We strive to deliver a nurturing end to end management of full speaker requirements from invitation right through to onsite support.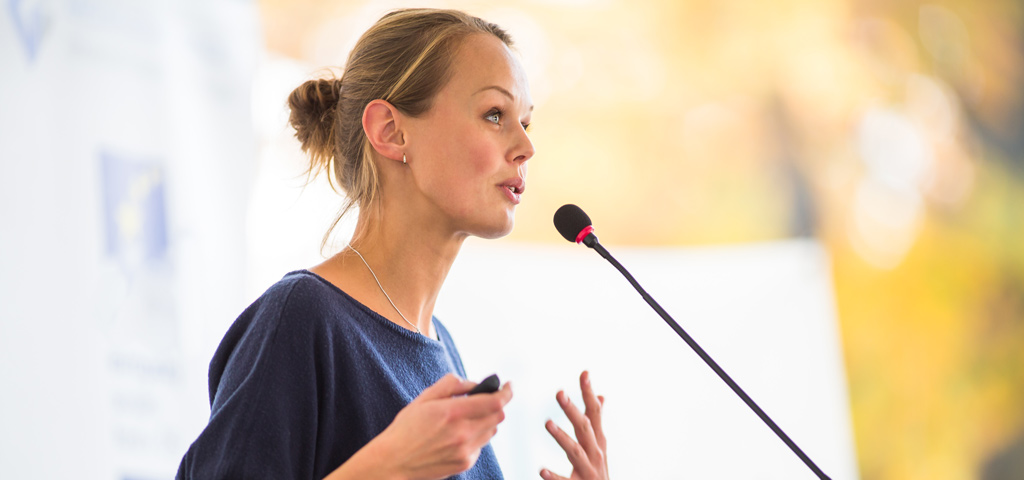 Speaker Management:
Speaker Selection: Guiding committee through the identification, selection and liaison with keynote speakers
Speaker Liaison: The complete coordination of speaker requirements from issuing of invitations to the collection of good and management of entitlements
VIP Speakers Management: A VIP service that includes the seamless coordination of all entitlements such as flights and accommodation as well as provide special onsite assistance
Onsite Speaker Room: A dedicated speakers' room staffed by an Audio Visual team will be provided to speakers to provide a private area to meet with AV, practice and run through notes.
Call for Submissions
Submission Process: The establishment of a call for submission process from setting up guidelines and deadlines to the promotion of call for submissions
Online Forms: The set-up of an industry best online call for submission to handle submission, reviewing and selections
Chair Persons Management: The liaison and communications with all selected chairpersons
Social Events
Inspiring networking events with a WOW!
Glitz, glamour, style, class – we're masters at planning and implementing awe-inspiring events.
From grand functions in palatial ballrooms, moonlit marquees in the dessert, captivating dance performances on the beach, flamboyant cocktail parties atop a city skyscraper…. we do it all!
With creative minds, the imagination can take us on wild adventures that result in splendorous affairs. But it's not just in creating the concept that we excel.
Execution is a vital part of an event's success. From planning the project, managing the process and implementing all aspects – whether it be invitations, delegates impressions on arrival, meet and greet, menu selection – we attend to it all with careful planning and meticulous attention to detail.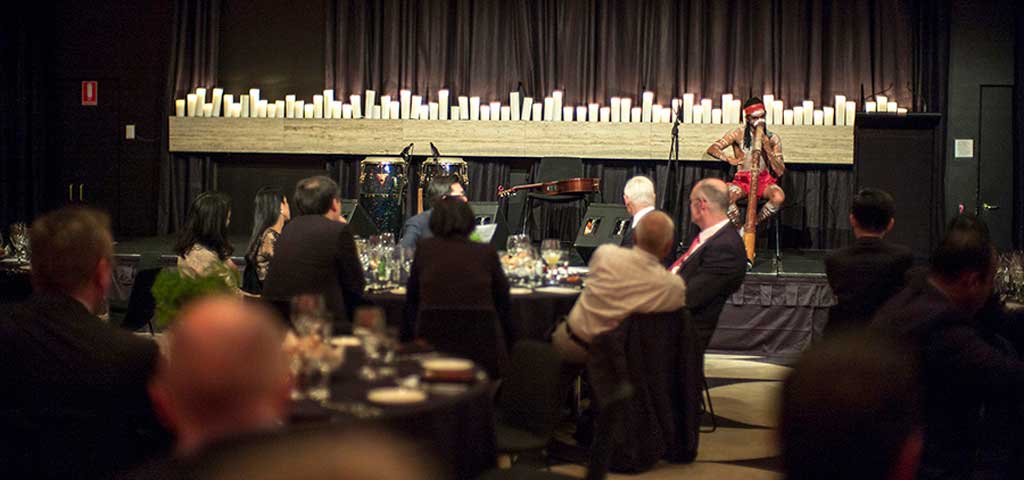 Social Event Services:
Theming, Planning & Entertainment
Invitations & RSVP administration
Venue Finding and Catering Management
Transport & Logistics
Marketing & Social Media
Maximising your conference profile
Maximising attendance at your conference is paramount.
That's why we carefully analyse your previous events, target audience and marketing capabilities to devise a strategic marketing plan that maximises conference exposure.
We look at marketing from all angles, incorporating web based technology and email communication, forming alliances with key people and centres of influences, targeting other sources of information and publications, and establishing mutual links with organisations that can help cross promote your conference.

Brand Development:
Conference Branding: The development of innovative and engaging conference brands that reflect the host's and industries values and culture
Brand Management: The development of processes and guidelines to ensure the consistent use of conference branding across all conference marketing, signage and merchandise
Print Management: We work closely with proven suppliers to ensure conference materials are delivered to the highest quality, on budget and on deadline
Marketing & Promotion:
Marketing Strategy: The creation of multifaceted marketing campaigns designed to increase conference awareness, sell delegate registrations and improve sponsorship and exhibition sales
Media & PR: We work with industry specialists to help identify your key messages and issues to gain exposure within the media, your industry and in public
Digital & Social Media:
Conference Website: The creation of a secure and current website that acts as the main information portal for the conference
Social Media: The creation of social media campaign to enhance the promotion and create continued engagement with delegates
Email Marketing: As one of the most effective methods of reaching a target audience, we used industry best technology to create dedicated email marketing campaigns
Venues & Suppliers
Complete supplier negotiations, liaison & management
The quality of the relationship and of communications between your PCO and your suppliers are a direct reflection on the quality of your conference outcomes.
We have worked hard to build strong relationships with key venues and cultivate around us a network of suppliers we implicitly trust to meet our high service standards.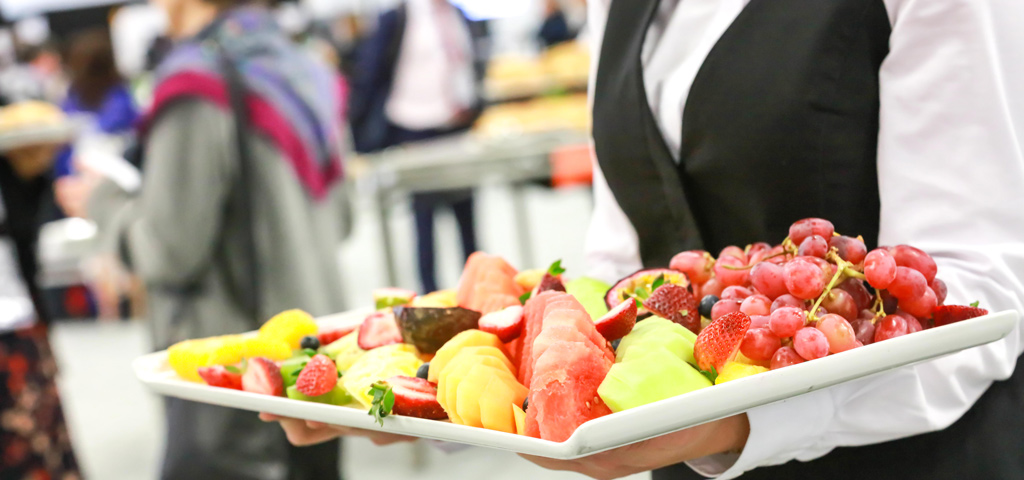 Venue & Supplier Management Services:
Supplier Quotations: We will source quotations from industry professional suppliers to achieve competitive pricing with quality results
Contract Negotiations: Our experience allows us to identify ways to negotiate favourable terms and conditions, and work with venues and suppliers to accommodate changes and requests on behalf of the conference
Supplier Liaison: The in-depth briefing and overseeing of suppliers to ensure delivery of services to industry best standard and conference branding
Venue Management: We regularly brief and liaise with our venues to ensure all the details are carefully considered and managed
Onsite Logistics: We oversee the coordination of the venue and all suppliers to ensure the implementation of the program and exhibition requirements is conducted seamlessly
Audio Visual Services: The close liaison with AV suppliers to deliver a seamless AV production that enhances all aspects of the conference program and social events

Onsite Management
At the front line of your conference
As the big day arrives, days, weeks, months and years of planning and organisation finally come to fruition.
Managing the full logistics of the event, our experienced team oversees the smooth bump in and bump out of the exhibition, delivers final instructions to suppliers and position signage.
As the doors open our staff professionally manage the registration desk welcoming delegates, directing speakers and smoothly responding to enquiries.
And all delivered with the panache and enthusiasm to which you will have become accustomed!
Onsite Representation: A professional uniformed team to manage all onsite daily requirements of the conference and suppliers
Registration Desk: Fully equipped registration desk professionally staff to distribute event materials, respond to conference enquiries and manage onsite payments
Exhibition Bump In/Out: The smooth coordination of suppliers and sponsors and exhibitors in the set-up of the exhibition area to maximise interactions and engagement
Transport & Travel Logistics: The overseeing of the transportation and movement of delegates to programmed events
Virtual Conferencing
Engaging delegates in new ways
At Think Business Events we are passionate about delivering PCO services that are flexible, innovative and customer centric. As such we are pleased to include virtual and hybrid conferencing options in our service offering.
Managing the full logistics of the event, our experienced team oversees speakers, sponsors, exhibitors and the virtual conference platform to deliver a seamless virtual experience for delegates.
We offer a secure all-in-one virtual conferencing platform that provides delegates a user-friendly conference hub right from registration through to conference day and post-event content.
What is a virtual conference?
A virtual conference is a wholly online event that takes the essential elements of your annual conference and moves them into an interactive digital space. These events seek to recreate an engaging and immersive conference experience via an online conference portal, allowing delegates to access program content, networking opportunities and the virtual .
Not quite what you're looking for? See our information on hybrid conferencing.
What we offer
Virtual conferencing platform management including liaison with AV
Speaker management including platform training and preparation
Sponsor and exhibition management
Registration management
Virtual social event suggestions and coordination
On the day coordination to ensure a seamless experience for delegates and speakers
Benefits of virtual conferencing
Offer a new and innovative approach to your annual conference
Offer the same professional learning and knowledge sharing opportunities to your delegates as they would experience at an in-person event.
Potential cost savings with the removal of venue and catering costs
No capacity constraints
Attract interstate or international speakers without incurring travel costs
Reach new delegates, such as those located in regional areas or overseas
Reduce your environmental footprint by cutting out travel, food waste, hard copy programs, name badges and lanyards
Collect data and analytics that aren't possible at an in-person conference
Not convinced? Click here for 8 other benefits of virtual conferencing
Hybrid Conferencing
The best of both worlds
At Think Business Events we are passionate about delivering PCO services that are flexible, innovative and customer centric. As such we are pleased to include virtual and hybrid conferencing options in our service offering.
Managing the full logistics of the event, our experienced team oversees venue management, speakers, sponsors, exhibitors and the virtual conference platform to deliver a seamless and inter-connected conference experience for both in-person and virtual attendees.
We offer a secure all-in-one virtual conferencing platform that provides delegates a user-friendly conference hub right from registration through to conference day and post-event content. The platform replaces the conference app and connects both in-person and virtual attendees across the conference program, social events and delegate to delegate networking.
What is a hybrid conference?
In a hybrid conference, program content is delivered in-person at the conference venue, and live-streamed to the virtual conference platform, allowing both in-person and virtual attendees to access presentations simultaneously, and participate in Q&A.
A hybrid conference is an event that combines both in-person and virtual elements to offer a cohesive conference experience for both in-person and virtual attendees. These events offer the best of both worlds, with delegates able to choose the attendance option that best suits them.
There are a number of ways to combine the in-person and virtual elements of a hybrid conference in order to meet your event goals and the expectations of your attendees.
Not quite what you're looking for? See our information on virtual conferencing.
What we offer
Venue sourcing and management
Virtual conferencing platform management including liaison with AV
Speaker management including platform training and preparation for remote presenters
Sponsor and exhibition management for both the onsite and virtual exhibition
Bump in and build of exhibition
Registration management includingfor virtual attendees
Accommodation management for in-person attendees
Social events for both in-person and virtual attendees
Onsite management including registration desk, exhibition bump in and AV management.
On the day coordination of both in-person and virtual elements to ensure a seamless experience for all delegates and speakers
Benefits of virtual conferencing
Offer a new and innovative approach to your annual conference
Offer the same professional learning and knowledge sharing opportunities to all attendees
Potential cost savings
Increase participation by offering virtual attendance
Reach new delegates, such as those located in regional areas or overseas
Offer greater flexibility and inclusivity
Streamline the delegate experience using the virtual conference hub