Boost your conference sponsorship in 7 simple steps
Signing up sponsors to your event can be challenging and hard work.  We simplify the process through sharing our top simple seven steps to achieving your sponsorship goals.
Sponsorship is a crucial element for the vast majority of events.  The income sourced from sponsorships and the exhibition area can play an integral role in the creation of a successful event. While the exhibition can provide an educational element for attendees in the discovery of new products, services and players in the industry.
But let's face it, obtaining sponsors and exhibitors year after year can be challenging.So, we've shared with you our seven simple steps to maximising your conference's sponsorship:
1. Know Your Stuff
Before you create your sponsorship prospectus – get to know your industry, competitor conferences and your venue.
Make sure you investigate:
If your industry has any regulations you need to adhere to and your sponsors need to. For example, the medical industry needs to consider the Pharmaceutical and Medical Device Manufacturers Code of Conduct.
If the venue can accommodate the packages your offering with viable space for booths, signage and networking spaces.
If' you're comfortable with the entitlements you're offering. For example, branding in key sessions, an opportunity for the sponsors to provide welcoming remarks at your dinner etc.
What similar conferences within your industry are offering.  Are your sponsorship packages fulfilling market expectations?
Are your sponsorship packages fulfilling market expectations?
2. Know Your Audience
Potential sponsors will want to know your attendee demographics prior to investing in your conference.
By creating an overview of attendee demographics such as who attends, industry sectors, seniority of delegates and so on, companies can see if the conference aligns with their own target audience.
This is obviously easier to obtain if yours is a member organisation or the conference has a long history of data available.
It's also beneficial to survey your delegates as to what types of companies, products and services they wish to hear and find out more about.
You can use the survey results to compile your sponsorship target list and as a business case when presenting to companies. For instance, it can be pretty compelling when a company hears 80% of your delegates are interested in learning more about their type of product.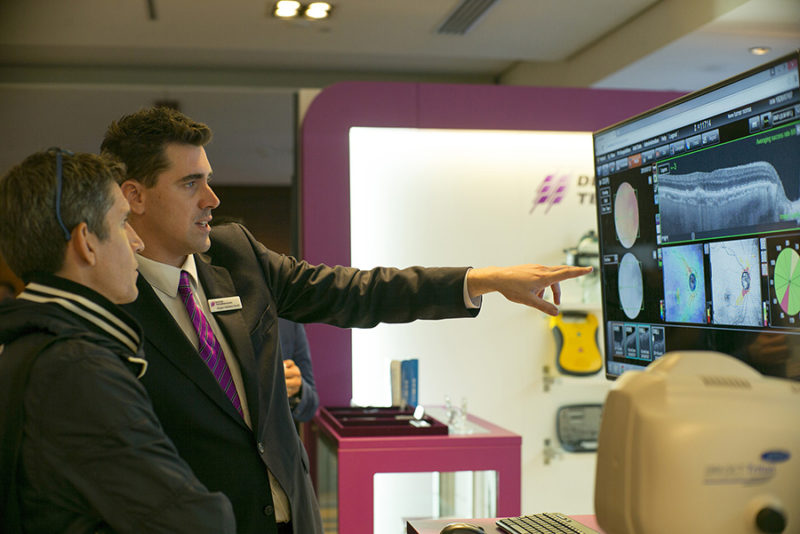 Approach companies with products that will appeal to your delegates.
3. Know Your Sponsors
Your conference sponsorship packages need to align with a company's own marketing and branding objectives.  When first compiling your list of target sponsors, do your homework:
Understand their brand, marketing and audience (this should be evident from their website or social media postings).
Review the company LinkedIn page and employees to target the best contact.
Get to know what other events they attend.
See if you can get an understanding of their overall sponsorship objectives (e.g. profile building, connections, education etc).
Only approach those companies that fit your conference specifics– saving both yourself and the company time.
4. Be Innovative
Companies want to invest in conferences that make them look good, enable them to stand out from the crowd and that optimises connection opportunities with their audience.
So, when creating your packages make efforts to break out of the mould of how's it's always been done.
Examples of innovation include:
Maximise networking opportunities with interaction hubs throughout the exhibition.
Add social activities such as receptions, dinners or even yoga sessions to maximise connection opportunities (for non-medical sponsorships).
Provide exhibitors with the opportunity to hold education sessions.
Use apps or social media platforms pre/post and during the event to help forge connections.
Set up delegate/sponsor matchmaking sessions.
Offer unique sponsorship offers – such as branded technology zones, touch screen advertisements, social media walls, reusable water bottles or even sponsored mobile recharge stations.
Don't lose potential sponsors through silly errors in your approach. 
5. Create A Process
Don't lose potential sponsors through silly errors in your approach. Breakdown the process into defined, achievable steps, such as follows:
Develop and practice your pitch – they need to understand the benefits of participation.
Find the right connection to approach. If there's someone in your organisation, or on your committee, who has contact with a potential sponsor, ask for an introduction. It's always more powerful to be connected through an already trusted source.
Make initial contact to introduce the event and to ascertain interest. This is a good time to confirm their objectives.
If the company expresses initial interest, send tailored invitation with relevant information – be clear in your request.
Follow up your request either on the phone in person. Ask how it fits in with their objectives and budget and whether they wish to make any changes.  Be prepared to be flexible and know post discussion if you have room to negotiate.
Once a company agrees to become a sponsor – make sure the process is smooth. This includes clear communication, easy invoicing and payment methods and ensuring you follow through with your promises/entitlements.
At the conclusion of the conference give sponsors and exhibitors the opportunity to provide feedback on what worked and what didn't. And listen.
If a company seems interested but doesn't commit the first year, it may be worth offering them a free registration to the exhibition so they can obtain a better understanding of the value of the conference in person.
6. Tailor Your Offers
With competition high, you need to tailor your offers to each company accordingly – which if you've done your homework in steps 1 to 3, should be fairly easy.
For the companies you've identified as viable for larger investments – don't send them the standard package and letter.   Tailor your request with a value proposition that appeals directly to their needs and objectives.
For those companies you're unable to pinpoint objectives, it's beneficial to create a shopping menu offering where they can pick and choose entitlements/packages that fit their own objectives.  These companies also need to receive a personalised, tailored letter.
When sending communications – make sure you spell the contact and company name's correctly and be careful when cutting and pasting information as it's easy to make mistakes. This is obvious advice. But easy to overlook and remember first impressions count.
7. Make it a Year Long Effort
If you're relying on the same companies to return year after year, these relationships need to be nurtured over the long term.
There's no use just getting back in contact as the next conference comes around – as company staff and strategies tend to change and your conference may have inadvertently been left out of planning.
By simply remaining in regular contact through telephone calls, surveys, the creation of social media groups, or even the occasional coffee catch up, your conference can remain top of mind.  You can also build loyalty through value adding to the relationship with invitations to networking events, the sharing of industry data or simply supporting their social media efforts.
By putting in the effort to build long-term relationship you'll also get a better understanding of the company's ongoing needs and objectives so you can continue to tailor offers to suit.
Overall, obtaining sponsors for your conference can be a long and arduous process, but by implementing correct and thorough processes it can deliver a valuable return on effort.
Want to maximise your sponsorship opportunities?
Read More of Our Event Thoughts