How to guarantee an effective conference committee
Make the planning of your conference a smooth one with our top tips for creating the most workable team for your event.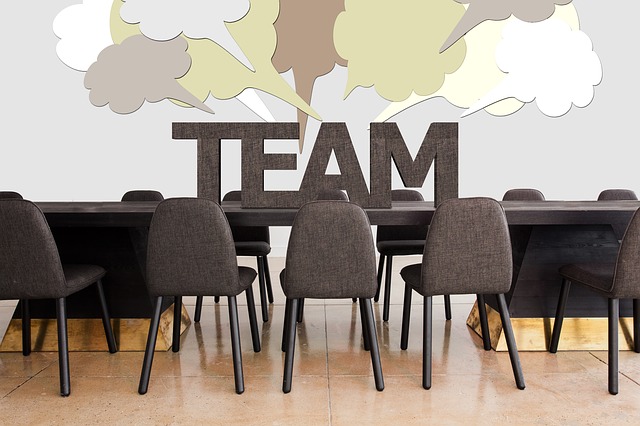 Managing and delivering a successful conference definitely requires a team effort.
And it's not just about which PCO you appoint, but also the conference committee you create to best represent your organisation and make the prime decisions for your conference.
With plenty of jobs up for offer, the optimal conference committee comprises of around 6 members depending on the size of your conference.
Here are the key committee roles and our handy hints of how to fill them:
Conference Chairperson
The conference chairperson is the lynch pin of the conference committee. They are primarily responsible for being first contact for the PCO, chairing meetings and settling any final decisions   A committee runs best when the chairperson is someone who can manage committee differences and is comfortable with making independent judgement calls.
Finance / Treasurer
The finance chair/treasurer is responsible for managing or overseeing the PCO on all financial matters and decisions such as budgeting, bank accounts, seed funding, tax, financial reports and audits.   Ideally the role should not only be filled by someone with fiscal smarts, but who is also authorised to make financial decisions for your organisation.  For smaller committees this role can be combined with that of the chairperson.
Program /  Presenters
The quality of a conference program highly reflects the value of a conference.   The program chair is responsible for decisions related to the overall program –overseeing the call for paper process, selecting the keynotes,  appointment of reviewers and chairpersons, the final scheduling of sessions and rooms  Preferably this person needs to have a strong knowledge of member education needs and wants, industry trends and any special interest groups. They also need to be able to influence member cooperation for tasks such as reviewing submissions and chairing sessions.
Marketing, Promotion & PR
Getting the word out about the conference is of course essential.  The marketing chair has the responsibility of making this happen, overseeing the PCO and your organisation's staff in utilising every promotional tool available to the committee such as social media and print as well as making alliances with similar organisations or events. Ideally this person should be marketing savvy and be aware of your organisation's marketing capabilities.
Social Chair
The social events for a conference provide delegates an opportunity to relax in a more relaxing and entertaining environment than other aspects of the program. As one of the more popular roles on the committee, the social chair is responsible for decision making on venues, entertainment, seating arrangements or any party themes.  Look for someone who will be able to provide an insight into the social side of your conference's demographics.
Sponsorship & Exhibition
As generally the largest generator of funds, sponsorship and exhibition is an important component of the conference to consider.  The Sponsorship and Exhibition chair is responsible for providing insight into industry trends and working collaboratively with the PCO in the creation of a strategy that will best sell packages and raise income for the conference.   Ideally you want someone within this role who has commercial nous and has access to key industry decision makers that may be otherwise hard to contact. .
Our final tips
These roles are just a guideline but when creating your conference committee team make sure:
from day one you create a clear definition of roles and responsibilities and reporting structure
your committee represents the cross section of your membership to ensure the delivery of a balanced conference program
you make it clear that your committee needs to commit to attending regular meetings and are willing to undertake actual tasks and not just offer opinions.
Oh and the most important tip – make the experience a positive one.
Need some advice on formulating your conference committee?
Read More of Our Event Thoughts