8 presentation types for a more interactive conference
Don't just settle for ordinary at your conference. Mix up your conference program with interactive sessions that optimises engagement, learning and networking opportunities.
Here's our top 8:
Gone are the days when conferences were just the standard plenary and concurrent sessions with speaker on stage and delegates passively listening.  Expectations across the board have risen.
Here are eight innovative conference session types that'll keep your event alive with interactions, engagement and learning opportunities.
1.Fireside Chats

Fireside chats are a more intimate take on presentations being presented behind the traditional lectern. A moderator is seated on stage with a guest who is interviewed to allow the conversation to flow naturally. The stage is set informally usually with two armchairs to keep the atmosphere relaxed.  However, while informal, it's important the moderator is prepared with their own research and with 2-3 questions to kick off the session in the right direction. You can invite audience interaction by allowing questions from the floor or through the use of technology.
       The Fireside Chat is ideal for:
Speakers who have a great message but aren't natural presenters
Getting a different perspective from a popular speaker on the circuit
Encouraging audience participation
We utilised the fireside chat format for our Autism in Education Conference to assist some of our speakers who were on the spectrum.  While the presenters had a powerful message, they were daunted at the thought of having to present for 20 minutes on stage.  Through the more relaxed format and a thorough briefing prior to their session, presenters felt more comfortable delivering their message resulting in a very compelling session.
2. Campfire Sessions
Campfire sessions are once again a more informal take on the traditional presentation. Its aim is to break down the barriers of the lectern.  While the session starts with a 15-20 minute presentation from a speaker, it then shifts to focusing on gaining key participation from the audience. The presenter turns facilitator allowing attendees to answer questions and provide comments. It allows attendees to drive their own learning, listen to different perspectives and share experiences.
Campfire Session is ideal for: 
Breaking up the traditional presentation format
Allowing delegates to drive the agenda
Encouraging audience participation
Opening up dialogue between large groups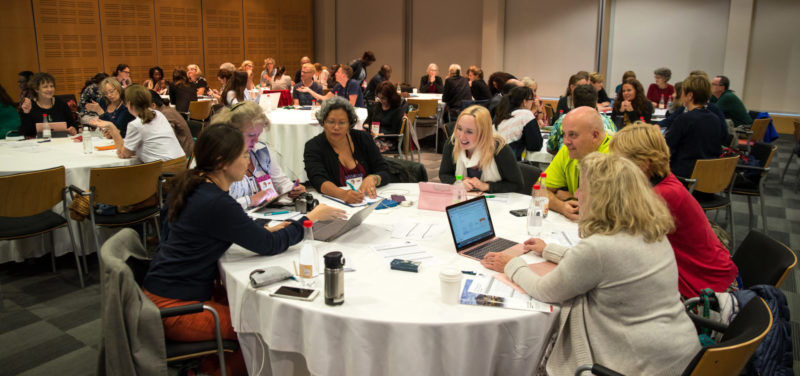 At WFOT, World Cafe sessions enabled delegates to hear about different concepts and perspectives through lively group discussions expanding their own learning.
3. World Café
World Café can actively create interactions and discussions amongst large groups of industry peers. Best located in a large space with round tables of 6 – 8 seats each, groups sit at the tables to discuss a question on a relevant industry topic or issue. At the end of 15-20 minutes, each member moves to an alternative table to present findings from the previous group to use as a basis for the second issue.   Once all rounds are completed, individuals or tables are invited up to discuss key points and findings with the group as a whole.
The World Café is ideal for: 
Encouraging large group dialogue and a flow of ideas
Opportunities for professional peer to peer connections
Brainstorming issues and concepts
An even mix of contributions from different delegates
More than 2000 delegates from the World Federation of Occupational Therapy Congress in South Africa, participated in an interactive World Café Session.  To spark the spirit of collaboration and teamwork, attendees first participated in a drumming session, before dividing into groups to discuss their "take away values" from the Congress and future directions.   Through lively discussions, delegates got to hear about different concepts and perspectives expanding their own learning. The session was facilitated by two roving presenters and energetic drumming throughout to get people reflecting on their own experiences. The final outcome was a 'Word Cloud' which summed up delegates learnings and value from the Congress.
4. Fishbowl
Fishbowl is another format ideal for creating participation and dialogue amongst groups. Four chairs are placed in a circle in the centre of the room, with other chairs around these chairs for the audience.  Three to four participants sitting in the centre circle are given a topic to discuss for the audience to listen to.  In an open fishbowl scenario, one chair is left empty for a member of the audience to sit down and join the conversation.  Participants can come and go.  At the end of the session, a moderator summarises the whole discussion.
Fish Bowls are ideal for: 
Encouraging large group dialogue and a flow of ideas
Opportunities for professional peer to peer connections
Brainstorming issues and concepts
The Australian International Education Conference (AIEC) introduced fishbowl session in 2018 proving a hit with the delegates.  It allowed attendees to become active participants and learn from one another.  These sessions will continue in future AIEC conferences.
5. Pecha Kucha (or Ignite sessions)

Pecha Kucha is a fast-paced way to expose delegates to a range of topics and ideas in a short time frame. Speakers present up to 20 images discussing each for 20 seconds bringing the whole talk to just under 7 minutes. Images are required to slide automatically with speakers delivering only the pertinent points on the topic in synchronisation with the images.
Pecha Kucha is ideal for: 
Processing large groups of speakers in a short time frame
Presenting a broad range of ideas and concepts to delegates
6. Lightning Talks

Lighting talks is another method for processing a large number of presenters and topics. Presenters are provided 5 to 10 minutes to discuss their topic usually within a session with a number of presenters.  As presentations are brief, it requires for the speaker to stick to only the pertinent points and facts of their topics. Here presentations are usually grouped under a particular theme allowing delegates to select the most relevant presentations for them. 
Lightning Talks are ideal for:
Allowing presenters to present a topic in quick but articulate manner
Grouping presenters under relevant themes
Processing a large group of speakers in a short time frame
At the Asia Pacific Autism Conference, lightning talks were used to enable speakers to present their key messages with a few illustrations.  These short and sharp presentations were packed with great take away value for delegates and were perfect for new, inexperienced presenters.
7. Birds of a Feather
Birds of a Feather is more of an informal gathering of people with a common professional link, interest or area of experience. Able to be scheduled in the program or in breaks, groups can gather to discuss set topics or alternatively just network.
Birds of a Feather is ideal for:
Maximining networking opportunities for delegates
Catering for the interests of a diverse delegate group
Allows the session to create more of a conversation where all attendees participate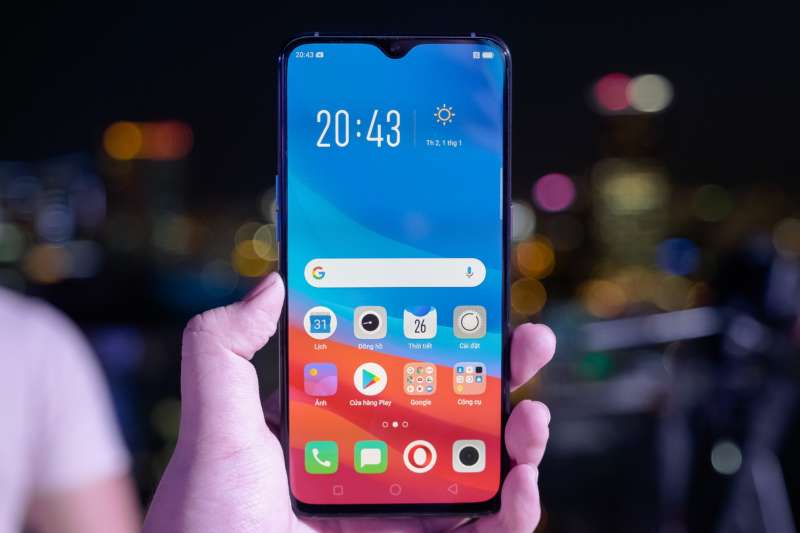 Live polling, via mobile phones, allows audience members to participate in voting, share opinions and provide anonymous perspectives on controversial issues.
8. Live Polling or Word Cloud
Live polling is a popular feature, particularly in key sessions, that allows audience members to participate in voting, sharing of opinions and providing anonymous perspectives on controversial issues. The technology used only requires a delegate to use their own mobile phone thus making it a cost-competitive inclusion in the program.
Live Polling is ideal for:
Encouraging engagement and interactions in large sessions
Obtaining audience participation
Capturing the mood of the audience
At the National NDIS & Mental Health Conference held in Melbourne, Dr Norman Swan posed a number of questions to the audience asking them for their responses. Delegates were able to use their mobile phones to submit one-word answers producing a word cloud which showed the common thoughts of the audience.
Wanting to create a more interactive conference?
Read More of Our Event Thoughts