How to guarantee maximum return on your annual conference
Organising a conference is such a big investment of time, energy and resources, you want to see a valuable return. Here's our six simple steps to ensuring successful conference results (time after time).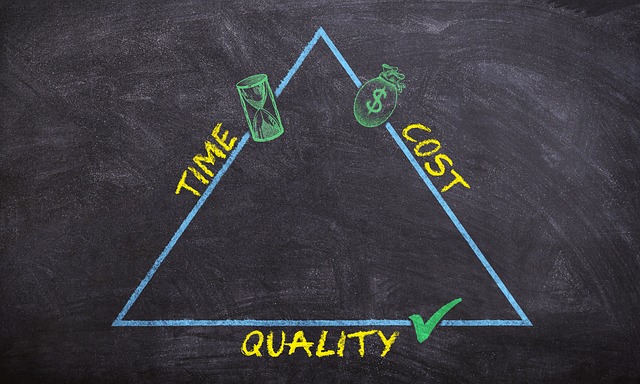 Conferences are such an investment in time, money and resources, that you want to see clear results. By setting objectives, KPIs and putting plans in place you'll be able to see a valuable ROI.
At Think Business Events we consider conference 'outcomes" as one of the three most important aspects of delivering a successful conference.  (The other two being process and quality).
While the idea of success varies from committee to committee, the steps to seeing a maximum return on conference investment is the same.  Each committee needs to identify their prime objectives from the word go.  This way they can set KPI's that are continually monitored and measured throughout conference planning.
Here's our simple six step framework to successfully achieving your conference objectives:
1. Set clear, measurable and realistic goals
In the infancy of planning, sit down with the committee and your PCO to identify the objectives you wish to achieve. You can have more than one objective, which can focus around aspects such as:
Financial Conference Objectives:
Do you want to break even or do you have a set profit in mind?
Do you want to raise a particular amount in sponsorship funds?
Attendee Conference Objectives:
How man delegates do you want to attend this year in comparison to the previous year?
Is there a particular sector of your membership you want more participation from?
Satisfaction Conference Objectives:
Satisfaction levels lead to conference loyalty in the longer term – can you create a conference program that is relevant, interesting and valuable to your attendees?
Growth Conference Objectives:
Do you want to raise the profile of your organisation? If so, who to in particular?
Do you want your membership base to grow?
Write your goals down so the whole committee has a clear understanding of what you're setting out to achieve.  Refer to it throughout planning and when you need to make decisions.
Examples of clear goals are:
By the start of conference day 1 registration numbers are to have increased by 10% from the previous 2016 conference.
By the date of X, abstract submissions are to reach a minimum total of 300 (a 10% increase from 2016) with an aim of increasing student member abstract submissions by 7%.
Increase delegates satisfaction with networking opportunities by facilitating 2 new opportunities for connection 
Introduce one technology innovation that will allow for more streamlined audience interaction with the program and speakers
Remember to keep goals realistic, don't expect massive growth within one year, so review past conference history and put a target that is within reach.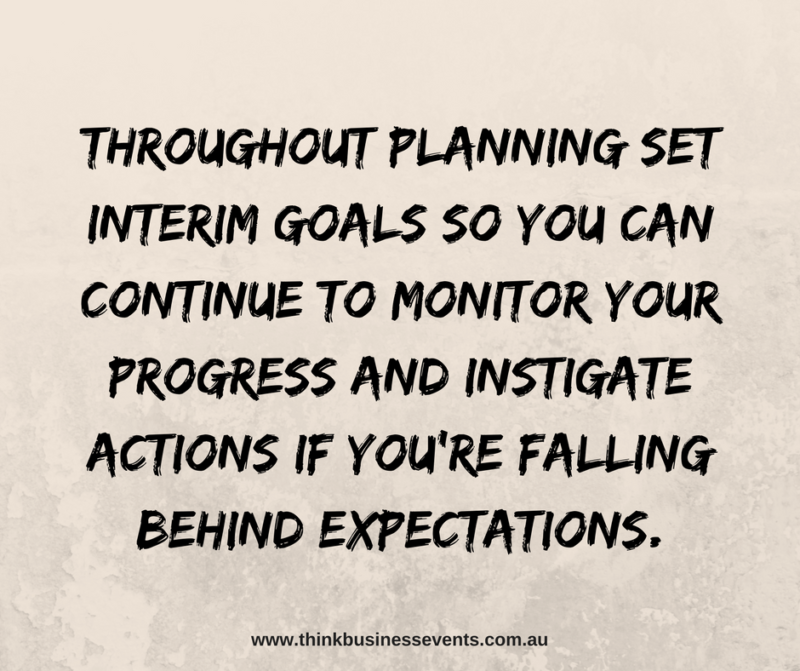 2. Plan to your conference objectives
Now you've set your objectives for the conference it's time to start putting plans in place to meet these goals.
This is where the experience of your PCO comes in handy.  Your conference manager can guide you through the process using tried and proven conference planning methods and tools.  For instance using a well planned conference budget to reach financial goals, a critical path to track your progress and marketing plans to reach your promotional goals
Throughout planning we recommend setting interim goals (such as registration numbers, call for submission or sponsorship fundraising) so you can continue to monitor your progress and instigate any additional actions if you're falling behind expectations.
3. Know your audience
When it comes to planning your conference marketing, sponsorship  and  the program it's important to have a clear understanding of your audience demographics as well as their requirements and expectations.
If you don't already have the information at hand it is time to start researching answers. Speak to key stakeholders, gain advice from past conference committees, review past conference reports and survey your membership database.
Once you have a clearer picture you'll be able to devise a marketing plan that reaches, engages and encourages commitment from your audience.
We also recommend segmenting your audience database into different identifiable groups such as students, senior managers, employees and employers.  This way you can create event communications that will directly appeal to each group's motivations and reason for attending.
These steps are particularly beneficial for objectives centred around profile growth, delegate attendance and sponsorship sales.
4. Program for satisfaction
When you're devising the conference program it pays to keep these segments you created for marketing in mind.  This way you can devise a stronger mix of sessions relevant to a larger cross section of your delegate base.  This will ultimately positively drive satisfaction levels by fulfilling expectations, meeting education needs and improving skills.
Understanding the ins and outs of your membership base/target audience will lead to a growth in meeting any objectives around delegate attendance, conference satisfaction and loyalty.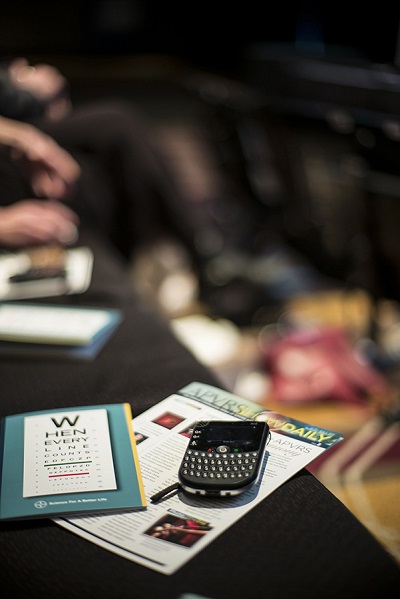 Conference technology is an invaluable tool to achieving and measuring conference objectives.
5. Use the power of technology
Taking advantage of the digital world is also an ideal way to monitoring how you're progressing with achieving your set objectives. 
Here's some of the conference technology you can use and how:
Online Registration Software:  Not only eases the registration process for all involved but also provides relevant data reports for measuring overall sales and by audience segments – such as students versus members and non members
Call for Submissions Software:  Similar to registration software, abstract submission software provides access to the relevant data reports required to measure submissions
Social Media Groups:  Creating private social media groups for attendees to engage with. This can provide members additional connection opportunities, as well as allow you to monitor feedback
Conference Apps:  Conference Apps allow you to engage with your audience and monitor their participation through interactive agendas, session check-ins and social networking.
Electronic Name Badges: There is also a big shift towards conferences electronic name badges which will not only reduce waiting lines but also easily track delegate patterns of arrival.   You will be able to gain reports on when people arrive, how long it took to register etc.
Online Surveys: Daily online surveys are also a useful way of receiving feedback and responding to any areas that may need immediate attention/adaption
Both the conference app and electronic name badges are valuable tools to collect data that allows you to measure your objectives for this year, as well as provide a basis to set future objectives.   Data includes assessing delegate trends, which speakers and sessions were most popular and where the best investments were made.
6. Evaluate, evaluate, evaluate
While realistically if you monitored your progress throughout planning there won't be any 'surprise' results, but the conclusion of the conference is still the moment of truth.
It's time to collect and collate your data and compare it against the objectives at the very start of your conference journey.
Areas to review include:
Reconcile your financial accounts
Collate your registration data
Review your survey results
Monitor social media
Speak to people
Review membership renewals or applications
Did you achieve your targets?  Take a note of what you achieved and what you didn't.
If there are any targets that weren't achieved it will be beneficial to delve into the reasons why to record into the final report.
This will ultimately help guide the next conference committee to better set their own objectives.  It will enable the continued growth of both your conference and your organisation. Year after year.
Want to achieve a valuable return on your conference?
Read More of Our Event Thoughts